As many states are easing restrictions, business owners like yourself are thinking hard about what reopening a business after Covid-19 will look like. You want to keep your employees and customers safe. And of course, you still want to stay afloat. Here at Postal Connections, we have been thinking hard about how to help.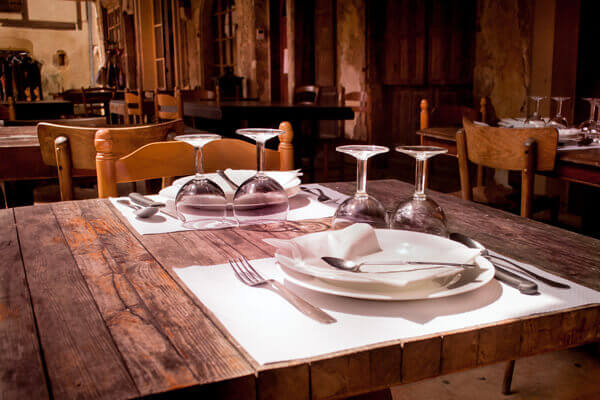 Restaurant Folks
You have probably been hit harder than almost anybody and now, everything in your establishment must be single-use only or constantly sanitized.
Let Postal Connections reorganize your menu into disposable 'sushi list-type tickets'. We can print these long, skinny disposable menus for you. The customer reads the menu-list, marks what he wants with his own ink pen or a teeny-weeny bowling alley scorecard pencil. Customers like the interactive quality and are glad the waiter doesn't stay long.
The waiter enters the info in your POS machine and throws the sushi-list and little pencil away. No one gets germs by handling regular menus.
Or, if your establishment is willing to clean every menu after every guest handles it, we can laminate your menus into easy to wipe-clean plastic.
Bar Owners
Remove your bar stools and place big Xs on the floor every 6 feet so people know where to stand. We have the colorful tape to do it with!
Retailers
Let the world know you are now open for business. You need signs for your windows and a big banner for the outside of your building. You probably need Xs on the floor too. Maybe even arrows so all the customers walk in the same direction. Get your colorful tape here.
Will your business model change to encourage online ordering? You need order forms and stickers for your shipping boxes. We can pack and ship your new wave of online orders too.
Bright Ideas Cheerfully Accepted
If you come up with a great idea that can be solved by printing, laminating, packaging, or office supplies, let us know. If it can be done, we will be happy to do it.