Have it Your Way – You Choose the Carrier
We Do the Rest!
So, let us ask you a question. Do you enjoy standing 6 feet behind the person in front of you at the Post Office? How about at FedEx? Is it any better at UPS? Didn't think so.
We know you have a choice of carriers and sometimes you want to send a package to one recipient by one carrier and another package to another recipient by another carrier. But you don't want to traipse around town to several different shipping services and wait in line every single time.
Postal Connections overcomes that problem. We know which service does what, goes where, and how much it costs. Our knowledgeable associates will help you select the most expedient and cost-effective way (or ways) to get your goods where they're supposed to go. PCA is convenient – we utilize ALL the major shipping and delivery carriers so you get the best service.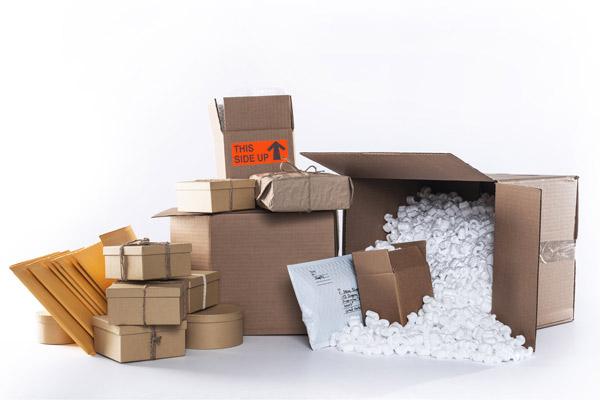 Really BIG Packing & Shipping Challenges
Sure, we can help you with all the regular stuff, like postage stamps and packing tape, but when you have a big, bulky, fragile, or otherwise problematic package to ship, Postal Connections & iSOLD It can arrange professional packing and shipping of everything.
For instance…
Your college student is spending a year abroad. He forgot his laptop. How are you going to pack his electronics and get it to a European country, through customs, and safely? Who can help? Postal Connections & iSOLD It can!
You're moving across country. Your one-of-a-kind, artist-made sculpture needs an enormous, custom-built packing crate and must be shipped via a freight company. Do you know who to call? Call Postal Connections & iSOLD It!
You inherited Grandma's antique Royal Doulton bone china. A service for 12! Your daughter wants it and she lives in another city. Who can you trust to carefully pad, pack, and ship these incredibly thin dishes and get them there unbroken? Postal Connections & iSOLD It, that's who.
Postal Connections & iSOLD It are here when you need us. In fact, Federal standards designate postal stores as essential business and vital to the US Postal Service. Bring all your packing & postal needs to Postal Connections. We're your one-stop-shipping shop. We get things done! Find a store and come see us today!